Home > Instrumentation > Borehole Deviation
Borehole Deviation Equipment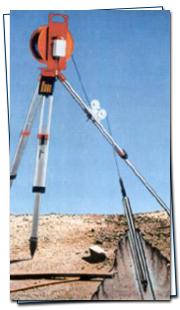 We can provide you with instrumentation to measure the angle and deviation of a drilled hole. Our clients are primarily mining and quarrying companies, but the equipment could provide invaluable data in other applications or projects. TLC® has written data capture and analysis software that can be used with numerous borehole deviation instruments.
Vibronics can provide you with equipment from MDL®, Pulsar® and Flexit®.
View a software demonstration (PDF 431 KB) for more information on borehole deviation equipment.
Contact Us for additional details.