Home > Software > 3D Laser Surveying
3D Laser Surveying
WINPROF is a powerful 3D profiling software package that can be used with many of the laser profilers currently on the market. This program is being used by many of the explosive companies' technical representatives. WINPROF can also be linked with borehole deviation data.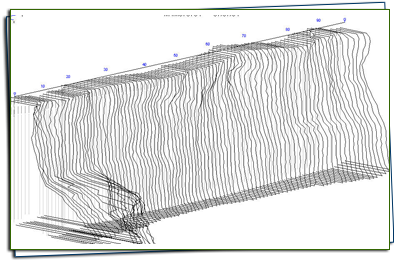 See our 3D laser surveying demonstration for more information regarding the capabilities of the of our 3D laser surveying software.
Contact Us for a free trial of the 3D laser surveying software.