Home > Instrumentation > Laser Surveying
Laser Surveying Equipment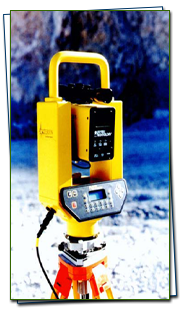 VIBRONICS, INC. is a supplier/reseller of various 2D/3D laser equipment. We can provide you with lasers from manufacturers such as, MDL®, Laser Atlanta, LTI®, and others. We can assist you in choosing the correct laser for your particular application. We distribute custom designed 2D/3D highwall profiling software developed by TLC®.
VIBRONICS, INC. has provided both lasers and software to mining companies, explosive companies and consultants.
Contact Us for additional details on laser surveying equipment.